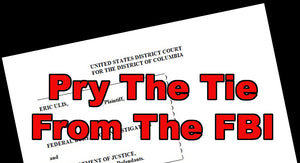 NOTE:
You'll notice that contributions are listed in $20 increments. Therefore, if you decide to take advantage of the $100 contribution offer posted on the DB Cooper Facebook Group and below—either by adding to your initial contribution or contributing $100–be sure to change the quantity number here to reflect the total amount you want to contribute. I have a record of your initial contribution of amount.
A $100 contribution toward the effort gets you the following:
> Two 3-Day Passes to CooperCon 2023 in Seattle.
> A copy of Eric's new DB Cooper book coming out summer 2023.
> A souvenir vile of Tena Bar black sand obtained during the filming of Expedition Unknown with Eric and Josh Gates.