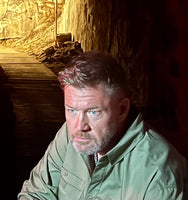 About Eric Ulis
Eric Ulis is a leading expert on notable mysteries including the DB Cooper skyjacking, Gardner Museum Heist, and the missed shot that Lee Harvey Oswald fired at JFK's motorcade.
Eric has been featured on numerous TV, radio, and podcast programs. He has appeared in the media extensively both nationally and internationally. He also authored, "Silver Bullet: The Undoing of D.B Cooper."
Eric is the founder and organizer of CooperCon—which was prominently featured in the NETFLIX show, "D.B. Cooper: Where Are You?!" He is also the founder of the largest social media group dedicated to the DB Cooper mystery.
Eric's interests include politics, red wine, scotch, and the occasional cigar. He is also an unapologetic cat dad.
Join Eric's DB Cooper Facebook Group
CooperCon 2023 :: November 17th - 19th
Do not miss your opportunity to take part in the 5th annual CooperCon event in Seattle, November 17th - 19th, 2023.
CooperCon is the world's only annual event that explores America's legendary unsolved skyjacking.
Get Your Tickets Now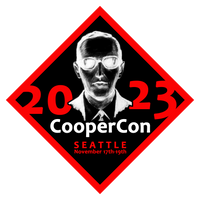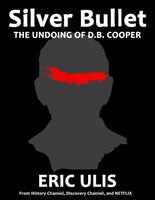 Order Eric's New E-Book Now
Eric's new 150-page e-book, Silver Bullet: The Undoing of D.B. Cooper, will be available in digital (PDF) format beginning August 23rd, 2023.
Silver Bullet dives into every aspect of the DB Cooper mystery as Eric strives to break the 52-year case. Eric takes his experienced, no-nonsense, fact-driven approach to the effort and focuses on the evidence, leveraging state-of-the-art technology, absorbing 30,000 pages of FBI files, and personally interviewing several critical witnesses to fuel his investigation.
Silver Bullet's shocking conclusions will redefine the DB Cooper case and positions us to solve the case within days.
Buy Your Copy Today
DB Cooper Research From Eric
More Research and Investigations from Eric